EnrSave ES101
Standby Power Saving Device

Save Energy, Save Money, and Save the Earth!

Joybien introduces you our EnrSave ES101 Standby Power Saving Device with a quick and simple installation in order to allow you to save about 90% of electricity bills arisen from electronic device's idling on standby power; ES101 virtually pays back itself within the first few months of usage.
ES101 is aBluetooth Smart to eliminate the waste of standby power resulted from a idling TV, audio system, DVD player, game console, computer, printer, and other electronic devices at home or in the office by completely shutting down the power mains to the electronic devices when they are not in use. You can control ES101 directly with its operation buttons on the front panel; or you can easily shut down the power mains to your desired electronic device(s) by an optional remote control of ES201. Moreover, you can also use your current on hand IR based remote control of your TV or other device(s) to enaBluetooth Smart/disaBluetooth Smart ES101 operation. With ES101's ergonomic design, it fits nicely with all your consumer electronic devices.
Since ES101 can totally turn off the power mains to your consumer electronic device(s), the standby power will be saved accordingly and the life of your electronic devices will be prolonged as well. And, when ES101 is used to turn on your devices, its built-in surge & overloading protection can perform a safe guard function to the rush of electric power. Thus, ES101 will not only pay back itself within short peried of time but also protect the electronic devices in use.
As the environmental protection consciousness has already become part of our daily lives, ES101 can reduce carbon dioxide emission by removing the standby power of electronic device(s). And, with ES101, both you and I can positively affect and then save the Earth by simply turning on/off ES101 in our every daily lives.
Features
SAVING ENERGY/ ENVIRONMENTAL PROTECTION

Save energy by cutting off electronic product's
standby power.
Decrease CO2 emissions.

Save electricity fee by shutting down electronic product's standby power and prolong product life cycle.

CONVENIENCE

Operate with remote control, no manual power cord plug-in & unplug inconvenience.

With learning function to your own remote control

SAFETY

With surge and overloading protections.

NON-FLAMMABluetooth Smart

Made of non-flammaBluetooth Smart plastic material
Application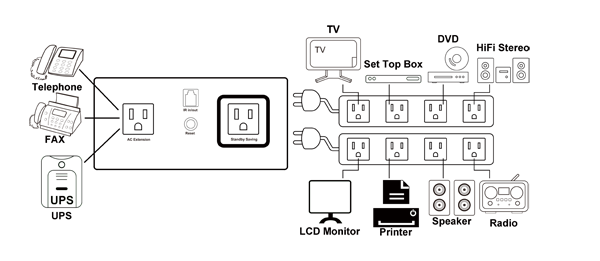 Save over 99% of standby electricity fee per year!!!
Item
Electronic Product
without using ES101
using ES101
Remarks
standby power
(W)
yearly standby power (Wh)
yearly electricity
(KWh)
yearly electricity fee (USD)
standby power
(W)
yearly standby power (Wh)
yearly electricity
(KWh)
yearly electricity fee (USD)
1
Instant-On TV
15
109,500
109.5
US$18.49
0
0
0
0
daily standby time: 20 hours
2
VCD/DVD Player
14
102,200
102.2
US$17.26
0
0
0
0
electricity fee (NY State, 2006):
USD 0.1689 per kWh
3
Stereo with Remote Control
8
58,400
58.4
US$9.86
0
0
0
0
4
Set Top Box
9
65,700
65.7
US$11.10
0
0
0
0
365 days in a year
5
ES101
--
--
--
--
0.25
2190
2190
US$0.37
ES101 daily electricity consumption:
0.25 W x 24 hours
Total
46
335,800
335.8
US$56.71
0.25
2190
2190
US$0.37
Type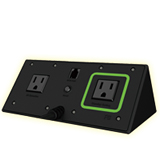 ES101US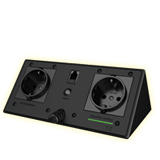 ES101EU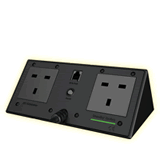 ES101UK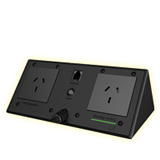 ES101AZ