Solution IM303
Module

IM303 Internet Radio Solution Kit Overview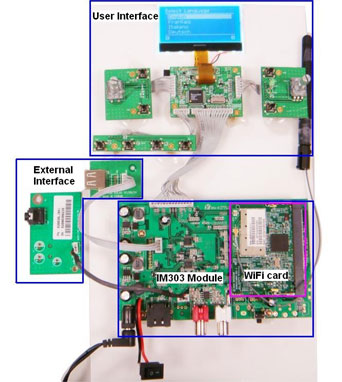 ‧ IM303 Module
    This is the main Internet Digital Media Player board .
‧ User Interface (UI) Control Boards
    The UI control boards consists of a uP control board, two rotary board s (for Tune & Volume controls) ,
        a Four-Key station preset board, and an LCD module.
‧ External Interface Ports
    The ports consists of an Earphone board and an USB board.
‧ WiFi card
    This is a Broadcom based 802.11 b/g WiFi module.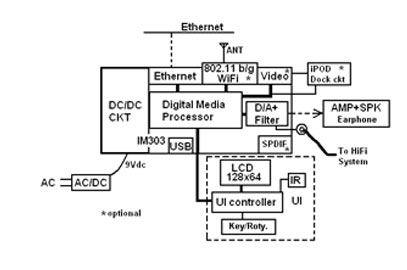 IM303 Internet Radio Solution Kit Block Diagram.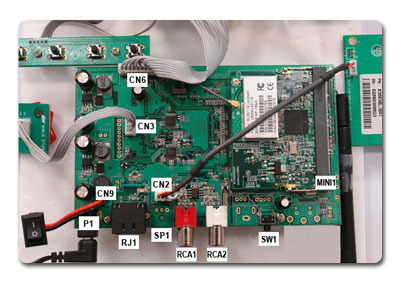 Sockets and Switches.